Why Gender Inclusive Facilities Are Important
Access to a safe toilet is a basic human right. We have a diverse community at UQ that includes transgender, non-binary, gender non-conforming, and intersex people. The addition of all gender toilets, alongside single gender facilities, enable UQ to provide a welcoming, inclusive, and safe environment for our entire community.  
All students, staff, and visitors are entitled to use the bathroom of their choice. UQ provides all gender toilets for people of any gender or gender expression to use. They provide a space for people who might not feel safe or comfortable using the gendered (male or female) toilets. Additionally, all gender toilets benefit parents or guardians accompanying children, and people that require the assistance of a carer.  
UQ's Commitments and Plans 
In 2022 UQ updated its Architectural Design Standards to include all gender toilets as a consideration. This change means the inclusion of all gender toilets will be considered for any new buildings or refurbishments with individual stalls with full height partitions, individual hand basins, ventilation and signage. This is in line with UQ's commitment to diversity and inclusion and is the first step to making toilets more inclusive for our diverse community.   Moving into the future, and in line with UQ's commitment to diversity and inclusion, Workplace Diversity and Inclusion would encourage this to be an expectation for all new builds and refurbishments at UQ.
How to tell if it's an All Gender Toilet 
All gender or gender-neutral toilets have signage with a toilet icon and the words "All Gender Toilet".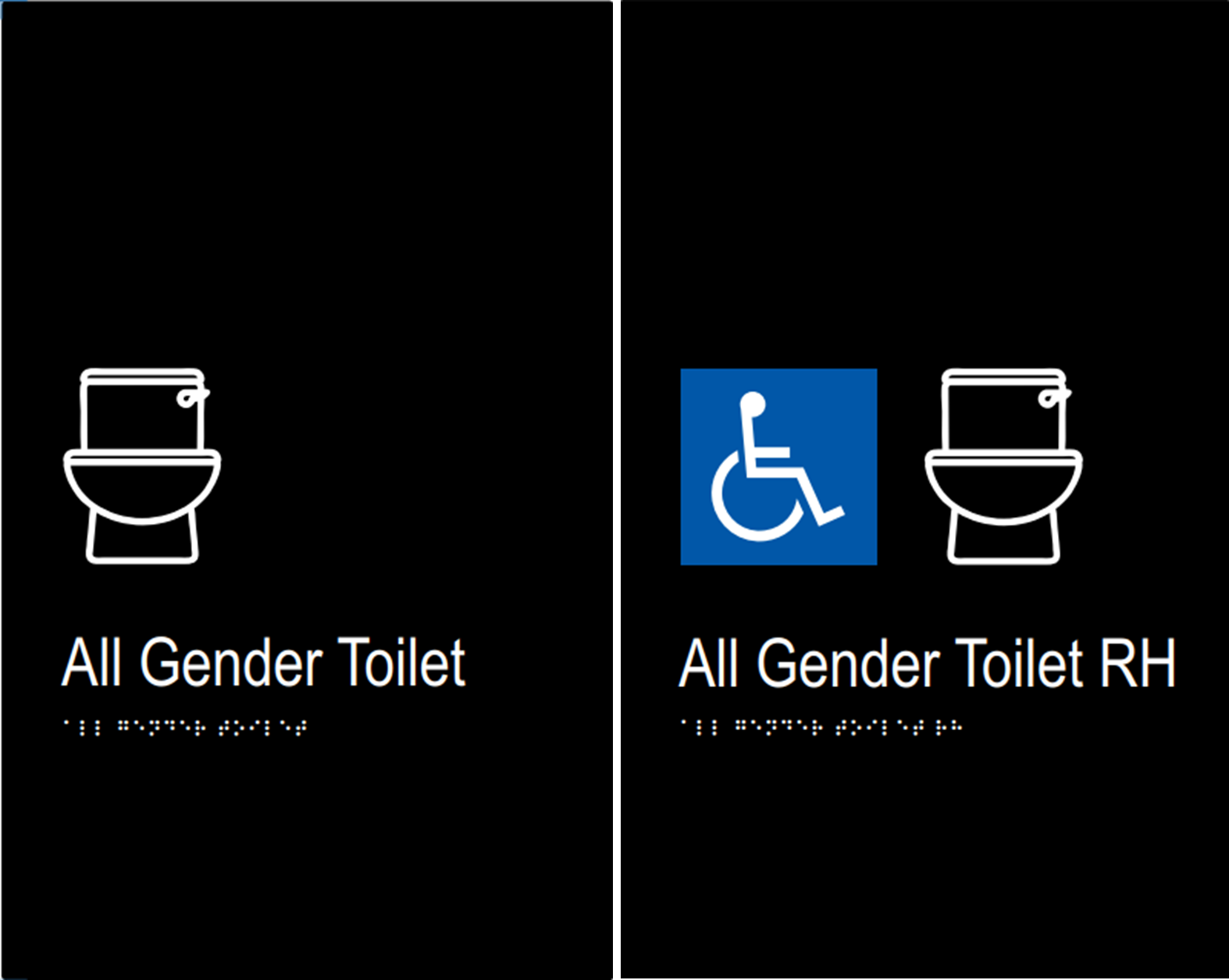 Where to find All Gender Toilets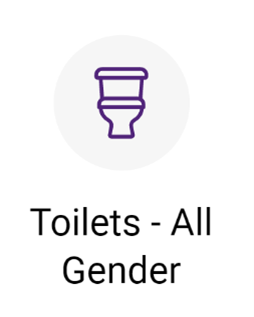 On UQ Maps you can search "all gender toilets", or search "toilet" and click the 'Toilets – All Gender' icon.  It will then show you where these are on campus.  
Where do we need more all gender toilets? 
Workplace Diversity and Inclusion and Property and Facilities would like feedback on UQ locations you think need to be a priority for UQ to add or update all gender (gender-neutral) toilets in UQ buildings/worksites/locations.  
 
Please note that all gender toilets are being rolled out gradually. By submitting a location for review, you are letting us know which locations need to be considered first, but please be mindful that it might not happen immediately.  
 
All responses are completely anonymous. We don't collect emails, names or any of your details. 
Questions and Feedback
Workplace Diversity and Inclusion
Human Resources 
07 334 60402 
Ideals@uq.edu.au