UQ Wellness Program
Events, activities and services to support and promote staff health awareness and wellbeing.
Develop knowledge and skills to enhance your physical and psychological health, improve lifestyle factors affecting health and increase your sense of wellbeing.
If you'd like to get involved or promote the program, contact UQ Wellness at (07) 3365 2365 or hsw@uq.edu.au.
December/January spotlight: winding down and fresh starts
In December and January, it's time to reflect on 2019 and look ahead to what we want 2020 to be.
Spotlight on: winding down and fresh starts
Often at this time of year we are reflecting on the past year, as well as looking ahead to what we want our New Year to look like. Be sure to take some time to think about what it is you need more of and what, if anything can be let go. Why not make 2020 the year of "good decisions"!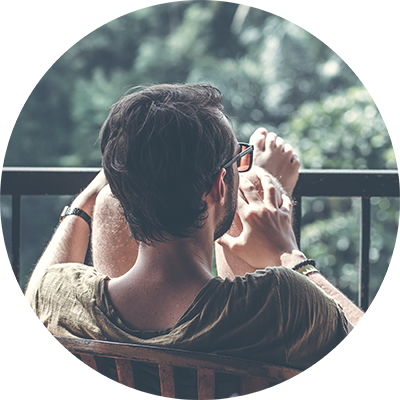 Winding down
When taking some time off make sure you:
Have an out-of-office plan and communicate expectations to colleagues
Find a way to disconnect from thinking about work, including access to emails and/phone calls
Engage in activities that you find to be relaxing and re-charging
If possible, leave aside some admin time for emails or updates on your return to ease the transition.
New Year vision
What do you want your 2020 to look like? Take some time to reflect on your ideas, plans and goals for the next 12 months and don't forget to write them down. These questions might help to shape your plans:
If you could change one thing from this past year, what would it be and why?
What do I want my life to look like in 12 months' time?
What brings you the most joy and how are you going to do more of that?
How am I going to celebrate my accomplishments? 
Benefits for staff
Opportunities to help you improve your health awareness and enhance your wellbeing.
The UQ Fitness Passport allows UQ staff and their families to use a wide variety of fitness facilities for one low price.
UQ's corporate health partner Bupa offers health insurance and runs health clinics.
More resources and support
UQ provides a number of programs and initiatives for health and wellbeing for staff.