On 13 February 2008, the Australian Parliament made a formal apology to all Aboriginal and Torres Strait Islander peoples and members of the Stolen Generations. Last week was the 10th anniversary of the Apology from then Prime Minister Kevin Rudd, for Australian government policies and practices that caused and continue to cause injustices.
UQ annually recognises the anniversary of the formal apology by flying the Australian Aboriginal Flag and the Torres Strait Islander Flag at UQ St Lucia, UQ Gatton and UQ Herston campuses on 13 February.
To commemorate the 10th anniversary, Forgan Smith building was illuminated in the Aboriginal and Torres Strait Islander flag colours, and over 30 UQ staff and students gathered on the steps of Forgan Smith at dusk and sunset for group photos to commemorate the occasion.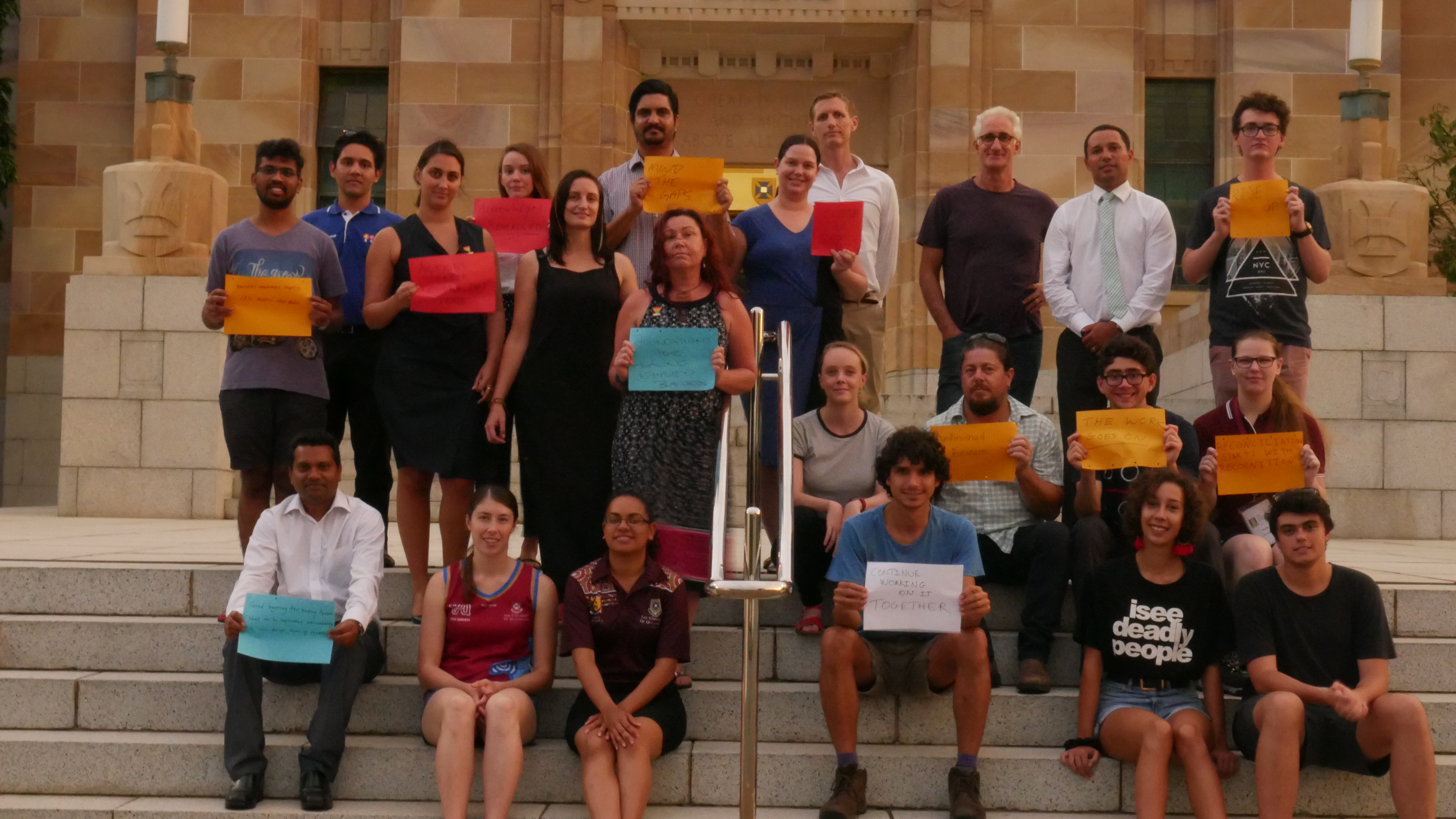 From that event, Vice-Chancellor and President Professor Peter Høj AC and the Aboriginal and Torres Strait Islander Studies Unit have prepared a three-minute clip of how UQ commemorated this landmark event in Australian history.
For more information, contact Nell Angus lynnell.angus@uq.edu.au or 3446 1679.